The La Rosa Realty Difference
Empowering Agents. Elevating Success.
La Rosa Holdings Corp.
NASDAQ: LRHC
0.000
+0.000
La Rosa Holdings Corp.
La Rosa Realty was founded in 2004 and is an end to end real estate services platform integrating residential brokerage, mortgage, title and insurance with a state of the art educational support platform.
The Company has a unique brokerage model which is agent centric with 100% commission.
Our strategy is to drive exponential growth through expansion to capitalize on the changing agency model trends occurring in the industry.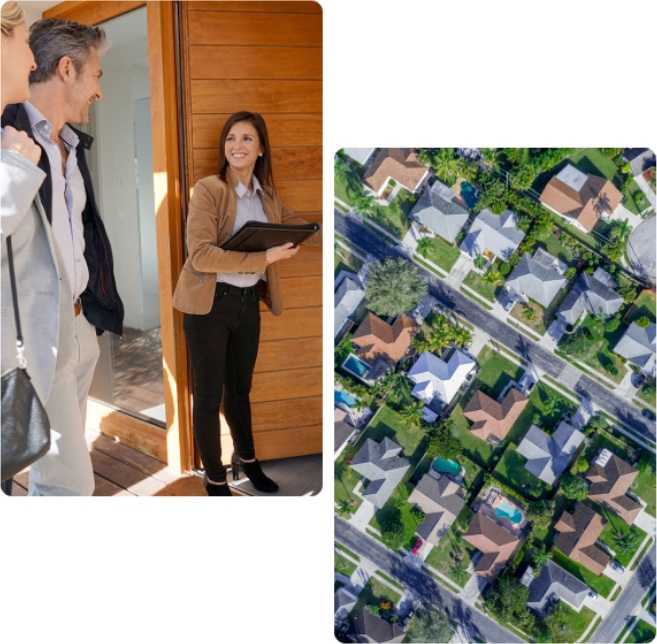 Latest Presentation
View our presentations for more information on our sales and results, strategy, research, development, and other corporate information.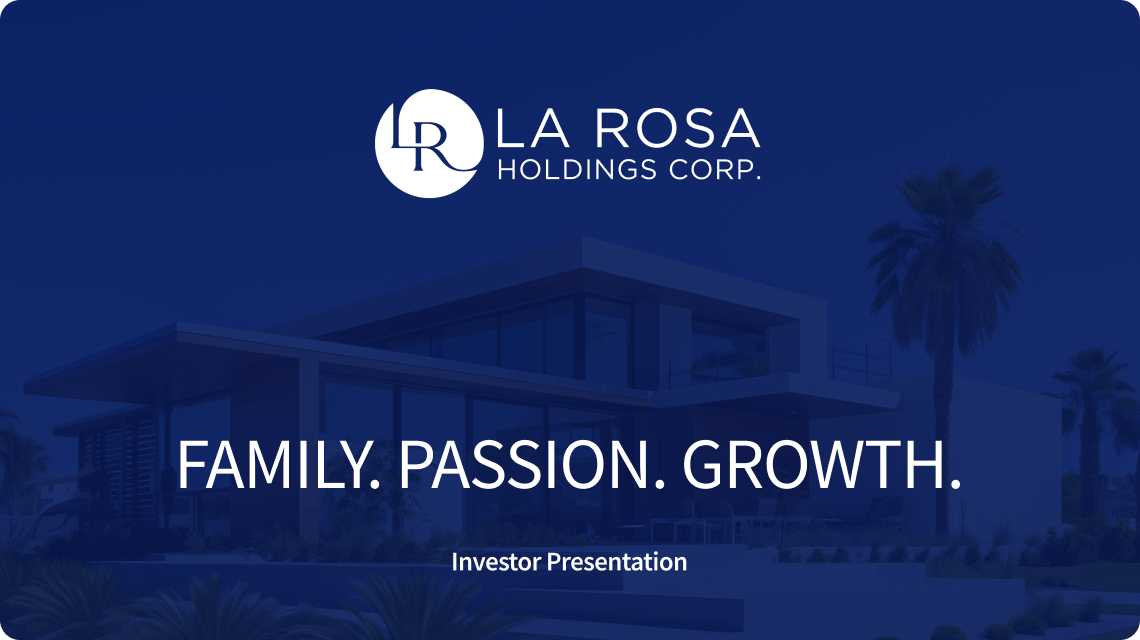 Investor Presentation - December 2023
Investment Highlights
Success
2,400+ agents worldwide
41 offices worldwide
Became a top 75 residential real estate company in the U.S. in 2016
Future Opportunity
Offer additional services such as mortgage, title, homeowner's insurance
Organic growth and expansion to further locations in the U.S. and internationally
Create or acquire additional proprietary technologies
Unique Business Model
Services include: Residential & Commercial real estate brokerages, franchising, real estate education & coaching, property management
Agent centric model
Proprietary technology for training and marketing
Financial Strength
History of profitability
Solid balance sheet
Strongly positioned to drive near-term and long-term shareholder value
Family.
Passion.
Growth.
IR Contact
David Waldman/Natalya Rudman
Crescendo Communications, LLC
Tel: 212.671.1020 x 304
Email: LRHC@crescendo-ir.com